IN THE STUDIO WITH COCO
Pottery/Hand-building Lessons
and Hand and Foot Impressions 
Coco has been teaching ceramic art since 1994. She was the founder and owner of Santa Monica Mudd Ceramics Studio as well as Malibu Mudd Studio/Gallery. Being able to share her love for the medium has been a blessing.  Coco has worked with students of all ages as well as those living with physical and mental challenges. Coco teaches her students basic techniques in clay; from slab work, to the use of the potters wheel.  Coco guides each student with a hands on approach to ensure that each student, no matter what skill level, the ability to create a functioning or decorative piece of art.
With a variety of decorative options to choose from, such as; press molds, stamps, lace, wood block imprints and other types of textures.                                    Creativity does not have to be ones strong point in order to make something functional. Students can create and paint all in the same day, with the use of clay based colorants. These are called underglazes. Every clay piece will undergo two firings. If underglaze is used, a clear glaze will then be applied to the ceramics after it has gone through the first firing. The glaze firing allows the piece to become vitreous. In other words – water tight and functional.                                            For those who sign up for a series classes, you'll have the opportunity to use glazes. Firings will take place approximately every 2-4 weeks.
Coco also captures a moment in time by offering Hand and Foot Impressions and Convex prints. These make great gifts for the family and are wonderful keepsakes as the years go by. For more information contact Coco to set up an appt. Baby prints can be captured in clay at as young as 5 weeks old. However, If you have a premie, Coco Costigan Art will not do impressions on babies until after five week of the actual due date. This has to do with bone development. See below for more information. 
If you have an interest in scheduling a private class, series or want to put together a group lesson – please email me at: coco@cococostiganart.com
Lessons in Clay…
Pricing  (3 – 6 students) – One class:
$35 – 1 hour/per child (create 1 project and paint)
$50 – 1.5 hours/per adult (create 1 project)
Private lessons (1 – 2 students) – One class:
$65 – 1 hour/per person (create 1 project and paint the same day)
$100 – 2 hours/per person (create 2 projects with the option to paint)
Weekly Classes (3 – 6 students) – Series of 4 classes:
(one make-up per session)
Learn a variety of techniques used to create a functioning object.  Slab, wheel, pinch pot, coil as well as painting, will be introduced during a session (4 classes).
$120. – 1 hour / 4 classes for (kids) – creating at least 3 class projects.
 $180. – 1.5 hour / 4 classes for (adults) – creating 1 project each lesson with the option to paint with underglaze or glaze each project, once they have been fired.
Students may create more than 1 piece in a class, however, there will be a charge of  $15 for each additional project.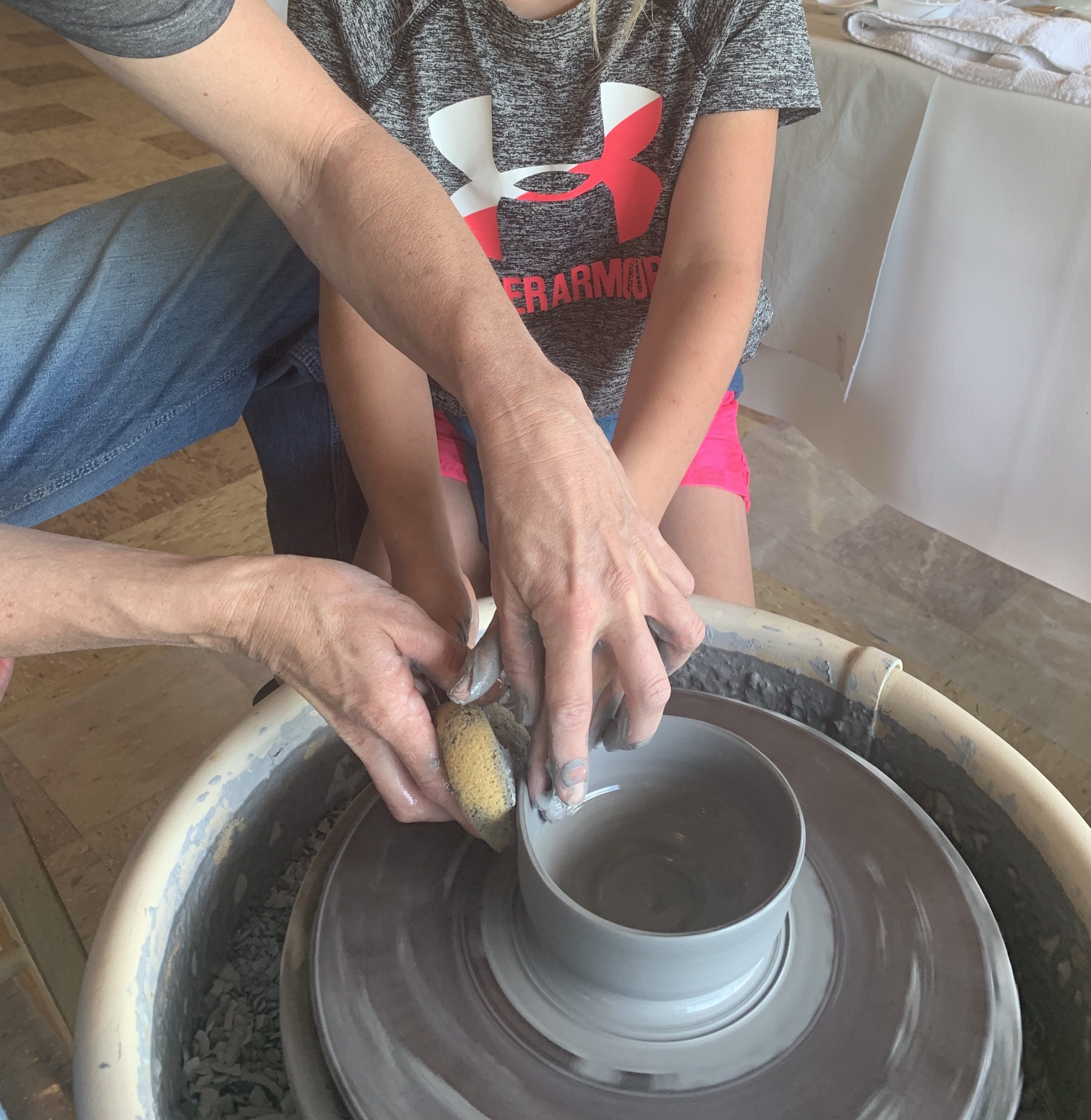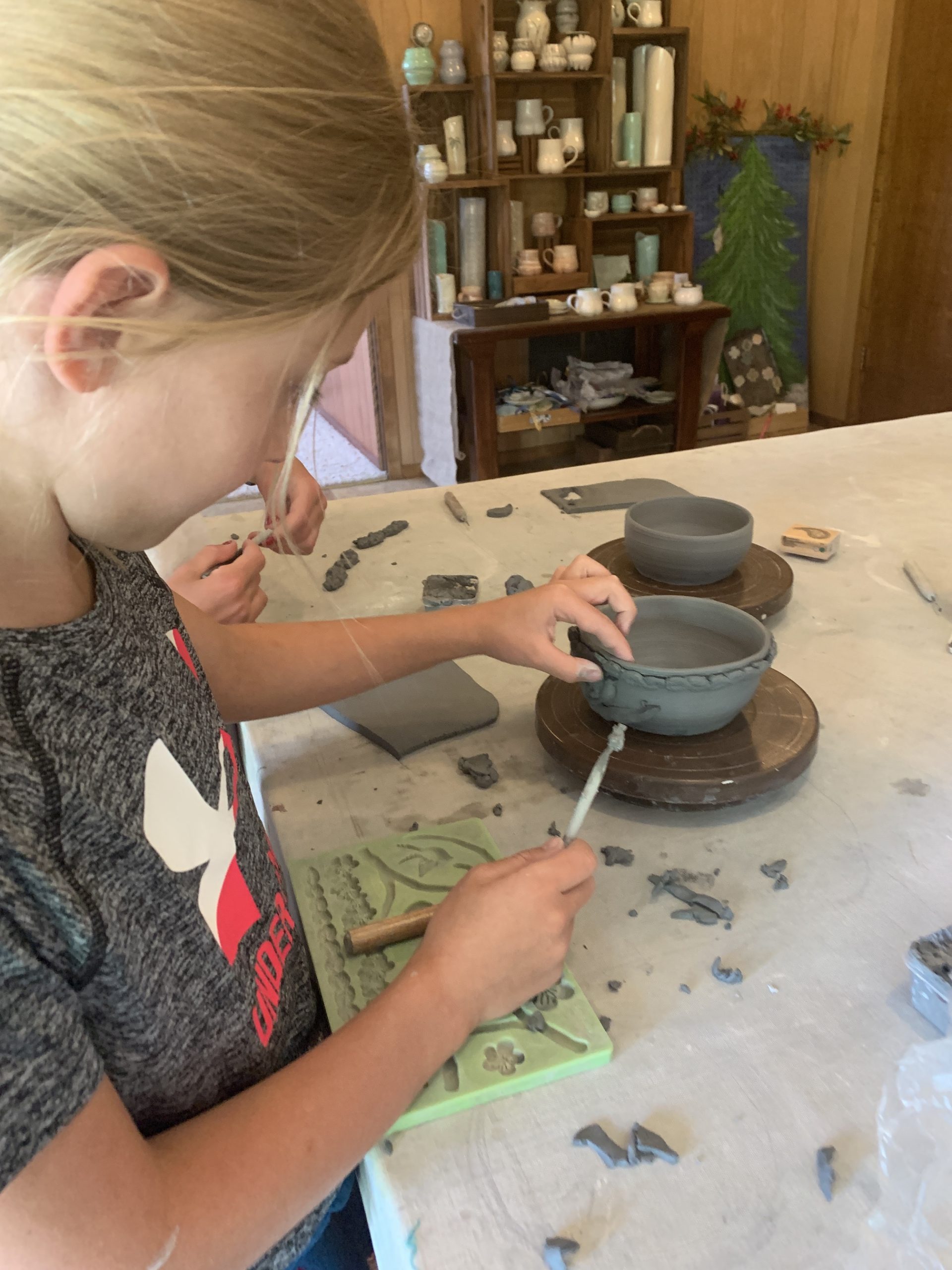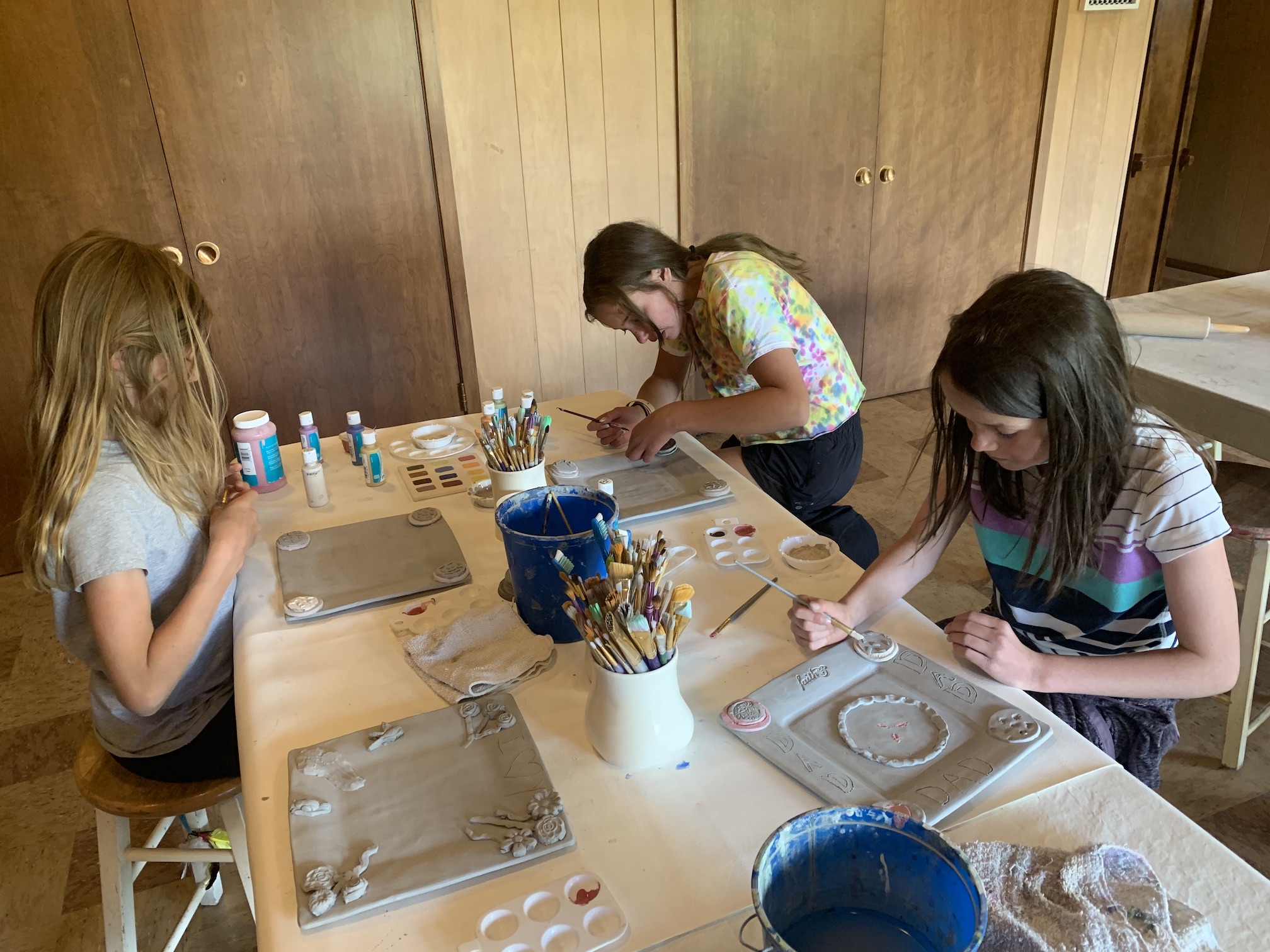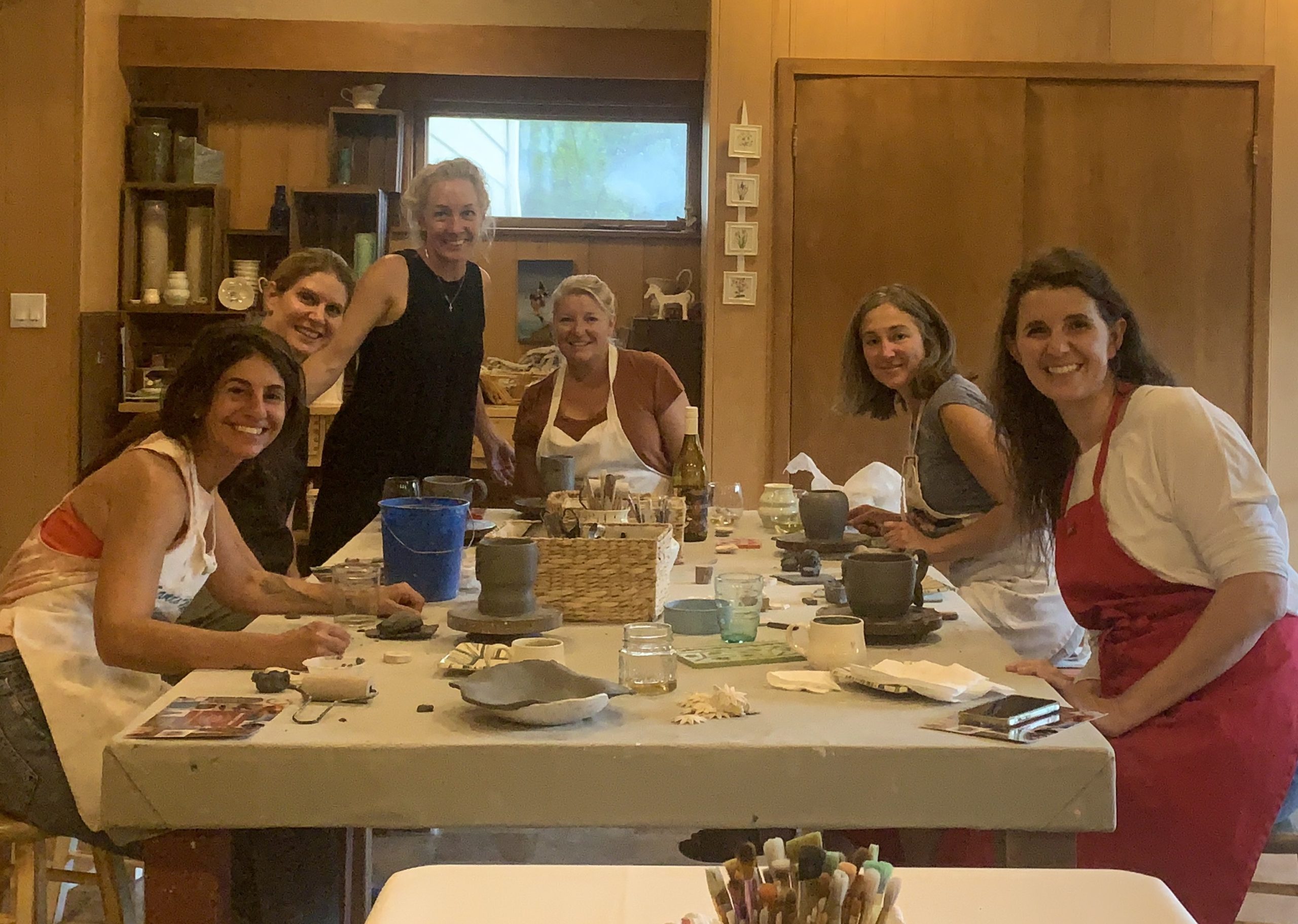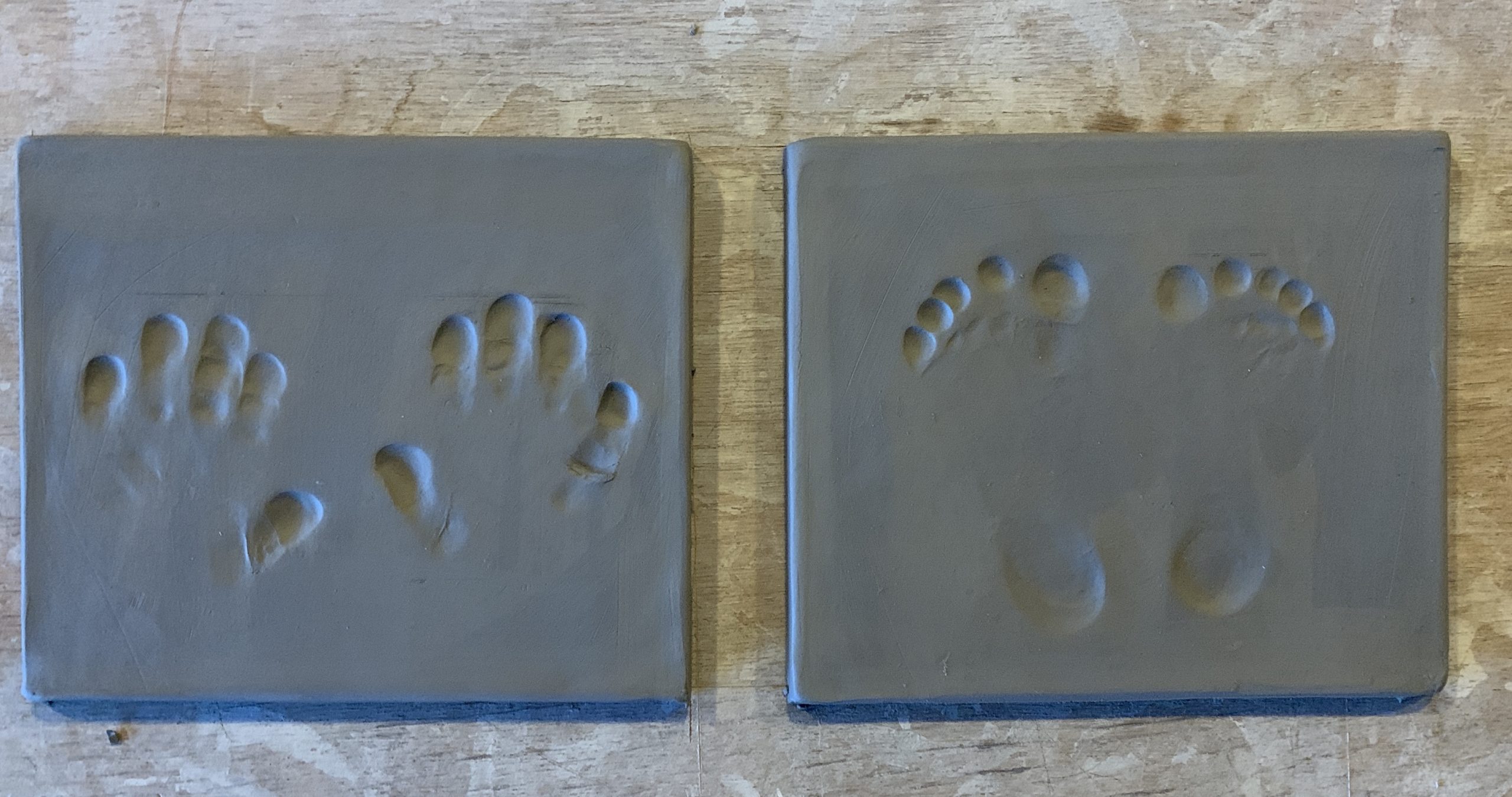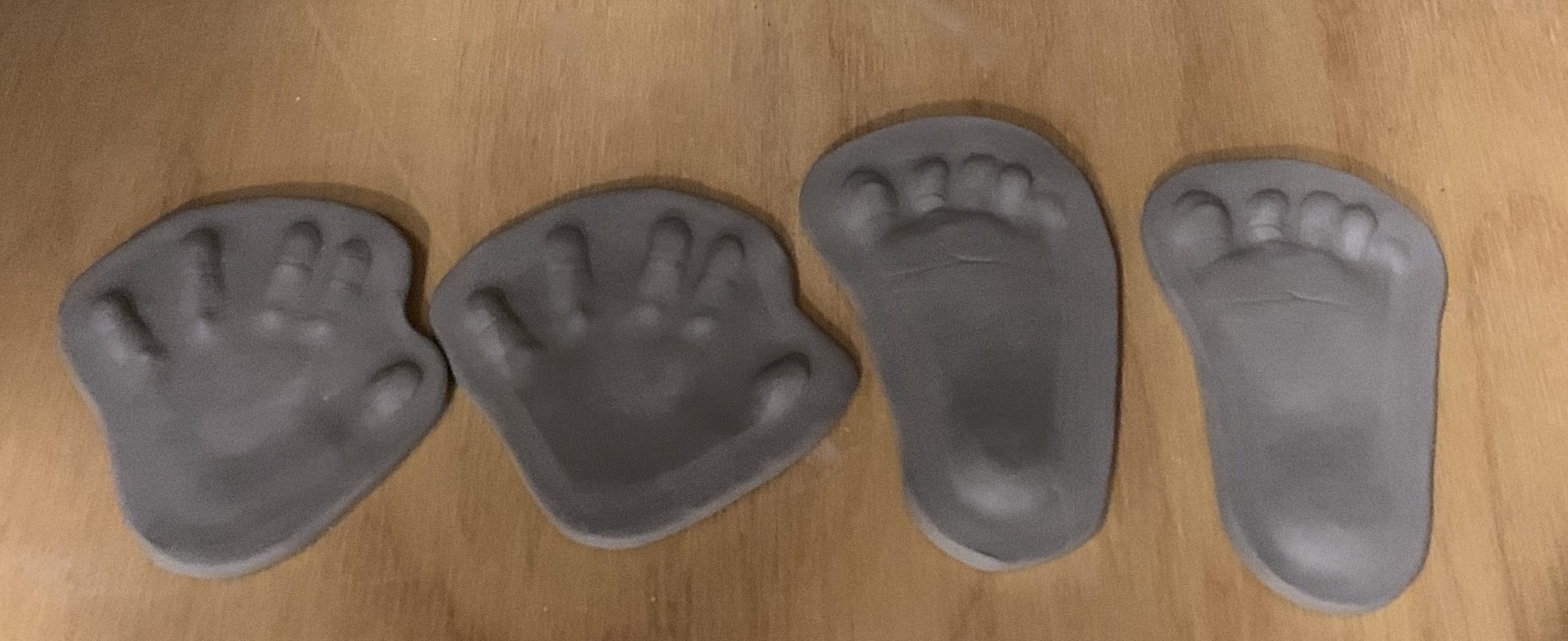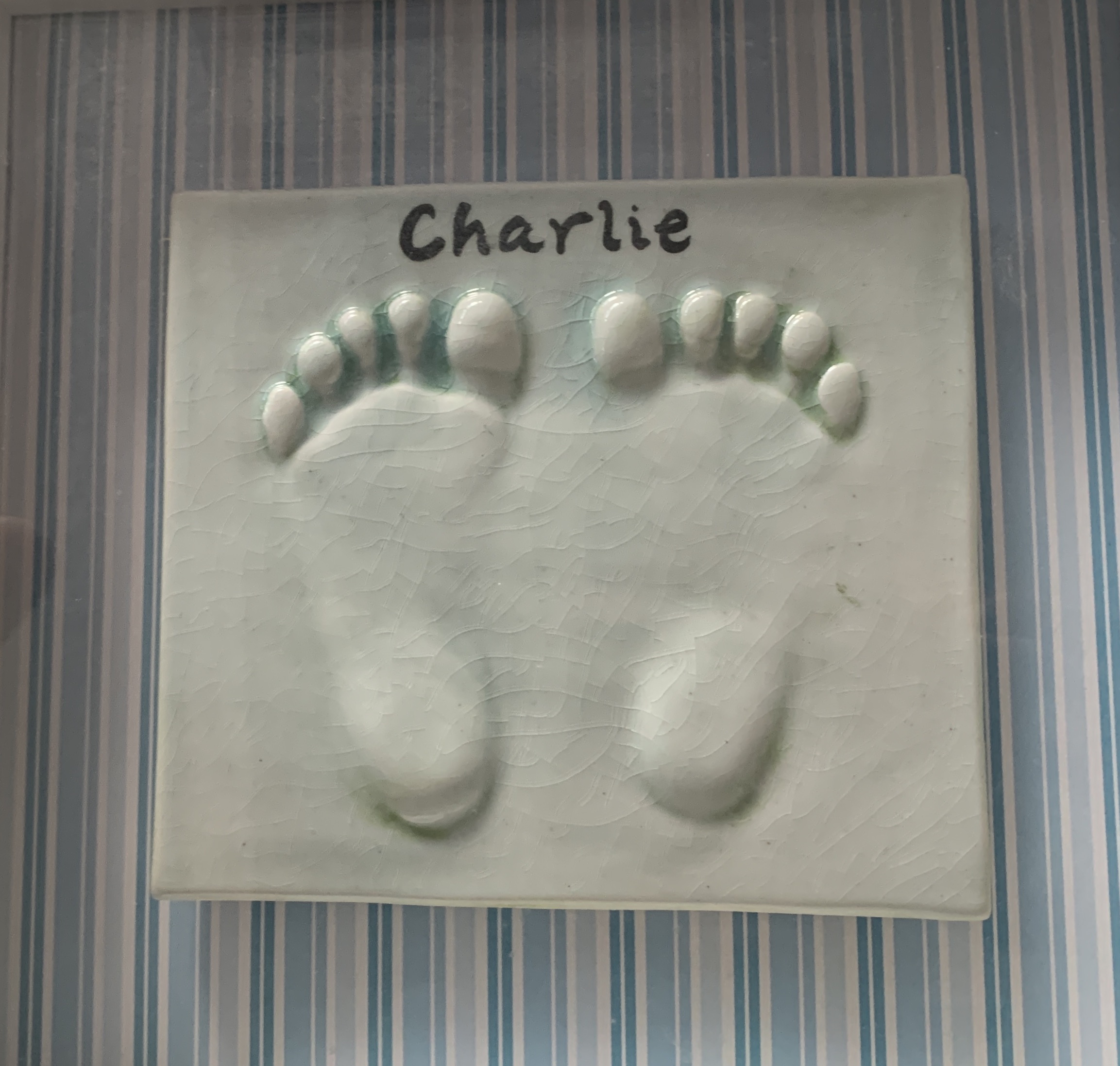 Pricing for Hand and Foot Impressions
Double Impression $45. each (2 hands or 2  feet or a hand and foot)  
Single $25.  (1 hand or 1 foot) Can be used as an ornament. Makes great gifts.
Convex Prints:   Double  $35. ea.  Single. $15. ea.   Price break for multiple orders. Convex prints can only be made if you order an Impression print.    
Specialized Shapes for prints will vary depending on size and detail.  (ie: heart, surf board, Cloud, boat, fish) Price range between. Starting at $60. per shape.
Please Contact Coco via text to set up an appointment. This process only takes 10 minutes and is non toxic and fun to capture on film. 
Studio Info:
Allow 3-5 weeks for projects to be fired and returned.
CCA is not responsible for breaks, cracks or the loss of projects. We do our best to keep track of everything
Everyone who creates at CCA is responsible for his or her own personal belongings.
Artists need to be responsible and respectful in the studio and on the property. 
CCA would appreciate a 24 hour cancellation from a client.
No Refunds on classes or purchases. 1 Make up per session.
CCA has the right to refuse service to anyone.
Artists will be notified when projects are ready for pick up and should be picked up in a timely fashion.